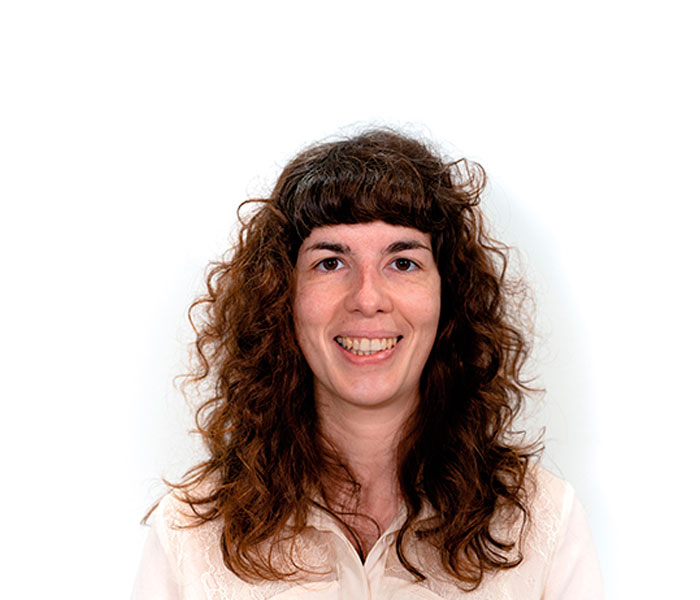 Proven efficiency and solvency
Fani Cuevas – Administration and Finance Manager
"In 2020 we managed to keep increasing collection volumes and promoting a number of communication actions, maximising available resources to the environment's benefit".
At the close of 2020, Ecotic Foundation secured a surplus of €7,666, which came from the individual surpluses of the Foundation's different Activity Sectors. Within our entity's founding purpose, the cost items presented below remain at very similar percentages to the previous year.
The percentage referring to WEEE management, which includes transport, processing, collection, compensation to installers and distributors and compensation to local authorities represents 87.5% of the total. This item has increased by 8.7% compared to the previous year, largely due to the growth in volumes managed by Ecotic: 2.76% more tons collected and processed compared to 2019 (1.59% in household waste and 15.57% in professional waste) and due to the downward trend in the prices of materials during 2020 that directly affected the cost of processing.
As for Communication, more effort has been dedicated to this item, it being 18.8% higher than the previous year. The main reason is the execution of our own communication actions aimed at installers of air-conditioning and refrigeration devices, and sensitisation actions aimed at consumers, all oriented towards promoting recycling and increasing the collection volumes of such devices.
The Structure item fell by 2.2% compared to 2019 and ended up well below the forecast we made in the 2020 budget, mainly due to the health crisis we suffered due to Covid-19, which forced us to adapt remote-working methods, which led to a drastic reduction in work related travels.
Other management costs also fell, by 2.7% and we note that we have had practically no debts due to non-payment, despite the global pandemic.
BALANCE SHEET
31 December 2020 (euros)
Audited accounts approvated by the Board of Trustees.
ASSETS
NON-CURRENT ASSETS
1,497,248
Intangible assets
133,310
Tangible assets
250,606
Long-term financial investments
1,107,911
Deferred tax assets
5,421
CURRENT ASSETS
15,348,783
Trade and other receivables
10,502.8882
Cash and cash equivalents
4,845,901
TOTAL ASSETS
16.846.031
LIABILITIES
NET WORTH
450,634
Founding capital
30,000
Surpluses from previous financial years
412,968
Surplus of the FY
7,666
CURRENT LIABILITIES
16,395,397
Short-term debts
314
Trade and other payables
16,248,491
Other liabilities
146,592
TOTAL NET WORTH and LIABILITIES
16.846.031
PROFIT AND LOSS ACCOUNT
31 December 2020 (euros)
Audited accounts approvated by the Board of Trustees.
CONTINUING OPERATIONS
INCOME RECEIVED BY THE ENTITY FOR ITS OWN ACTIVITY
28,672,889
Procurements
-27,313,022
Other operating income
5,359
Staffing costs
-849,069
Other operating expenses
-752,557
Depreciation of fixed assets
-195,989
Overprovisions
449,358
Other results
1,981
OPERATING RESULT
18,950
Financial income
770
Financial and other expenses
-10,051
FINANCIAL RESULT
-9,281
RESULTS BEFORE TAX
9,669
Profit tax
-2,003
SURPLUS OF THE FY
7,666